Welcome
If you're looking for tree care, shrub trimming, pruning services or tree removal in Huntersville, Cornelius, Mooresville, and the rest of the Lake Norman area, you're in the right place.
Lake Norman Tree Pros offers care and maintenance for your trees and shrubs, including trimming and pruning, tree restoration and all types of tree care. We are experienced in working with both local and unusual types of tree, and can offer advice and help to make sure the trees and bushes in your yard are healthy and well. And when you do have trees suffering from disease, damage or old age, our team offer tree branch removal and trimming to make sure your trees are in good condition, and limit the chance of branches coming down during a storm.
We can also offer dead tree removal and stump grinding to clear away the stubborn remains of old trees, to keep your yard safe and tidy.
About Us
We are proud of our talented team here at Lake Norman Tree Pros, and are pleased to be able to deal with most aspects of tree care. Our team are professional and polite, and we place a high value on offering great customer service - so you know we will always do our best for you, no matter what the issue.
If you need any type of tree care or tree removal service in Huntersville, NC or beyond, get in touch today!
Services
The enthusiastic team here at Lake Norman Tree Pros offer a full range of services to make sure the trees and bushes in your garden are well looked after, and can stay healthy and disease free for as long as possible. Many of the popular services we offer are described here and on the service pages of this website - but if you don't see what you're looking for, give us a call. If we can help, we will.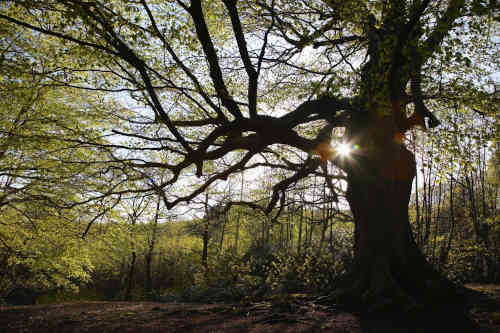 Proper, ongoing and tailored tree care is essential to the health of your trees and shrubs. We are here to help, and can offer various tree services including regular care visits to check your trees for disease and pests, trimming and pruning, mulching and more.
As we keep a consistent team, and can make a long term arrangement to look after your yard or business property, you will know your trees and shrubs are getting the best possible care, and will thrive no matter what our climate throws at them.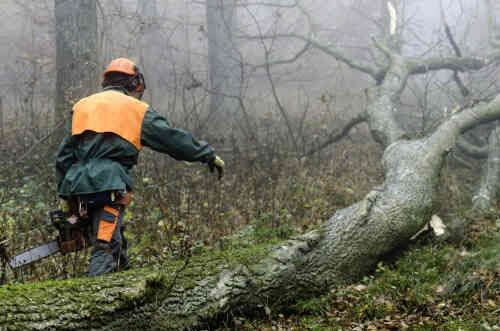 Needing to have a tree removed can be quite emotional. We know that the trees in your yard have a special place in your heart, and might have been there since before the house was even built. We will never remove a tree unless there is really no other option.
However, when a tree is damaged and can not be saved - either due to disease or storms, or simply age, removing it might be the only option to keep you, your family and your property safe. Call us to assess the tree, and determine if it should be removed for safety reasons.
"Highly recommend Lake Norman Tree Pros. When we had trees damaged in a storm, I didn't know where to start. I wasn't even sure it was safe for me or my family to be in the yard as I thought some of the damaged tree branches might come down and cause one of us an injury. The great guys who came out to help set my mind at rest, removing the tree branches which couldn't be saved and clearing the fallen debris" Emily, Huntersville, NC
If you have trees which have suffered damage, disease or neglect, call Lake Norman Tree Pros to discuss tree restoration to bring them back to full health. Whatever the cause of the issue, we can come up with a tailored plan to remove the damage, and the causes of it, and give your trees some specialist care to help them return to full vitality and health.
Don't give up on those damaged trees - see if we can help, first, with tree restoration.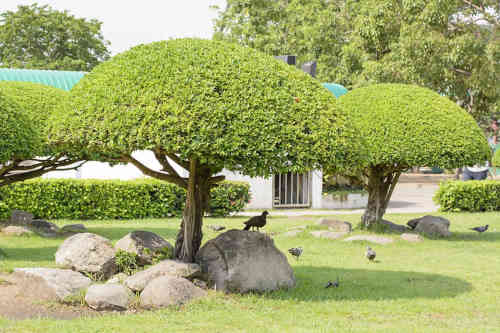 Regular pruning will help maintain the health of your trees, allowing them to grow well, resist disease, and stand up to storms and high winds. And trimming might be needed if your trees have got too tall, are overshadowing your building, or touching power lines. In this case, it is important to have them trimmed to keep you, your family, and your home safe.
Get in touch to have a professional arborist visit your property and assess the trees for trimming or pruning.
"Lake Norman Tree Pros have helped me to maintain the trees and shrubs in my yard for years. I used to be happy to prune the trees myself, but as they got bigger it was clearly not smart to try this on my own any more. I was pleased to find that calling in a professional to help out didn't cost too much, and the team have always offered a punctual and polite service" Arn , Huntersville, NC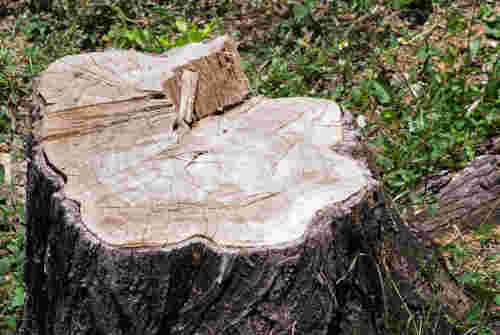 A tree stump left in your yard or garden can be unsightly. If it is in a lawned area it can also prove a trip hazard, and no matter where it is, there is the risk that it'll attract pests like ants and termites. Getting rid of a tree stump is tricky without professional help - but with our Charlotte stump grinding service, we can have the area looking good as new again.
The stump will be ground down to below the level of the yard, and then the resulting hole refilled with organic matter ready for replanting.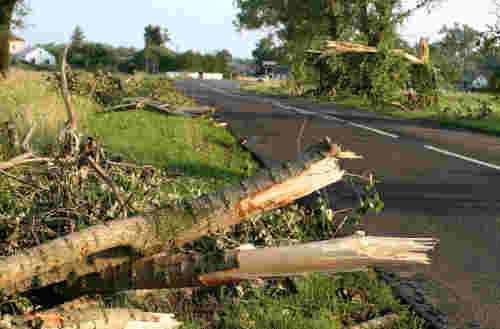 Big storms can be frightening - and the resulting clean up, when trees and bushes have been damaged by high winds, rain and lightning, can be daunting. Don't worry if your land has been affected by a storm - we can help assess and restore any damaged trees, make the area safe, and tidy up where branches have been ripped or fallen.
Get in touch today so we can come and assess the situation for you.
"If you're looking for someone to come and remove a dead tree, then try the team at Lake Norman Tree Pros. They did a great job for me when we were moving into our new home, removing the dead tree the previous owners had left behind and grinding down the stump so we could safely remodel the yard. Thanks!" Dick, Huntersville, NC
It's easy to get in touch with us. If you have an emergency situation, such as a tree branch which is threatening to come down and cause damage or injury - or if you need tree removal service because your trees have suffered storm damage and need some urgent attention, give us a call on the number here on the website.
However, if you're looking for a more routine service such as maintenance for your yard, you might find it easier to get in touch using the online options available on our contact page.