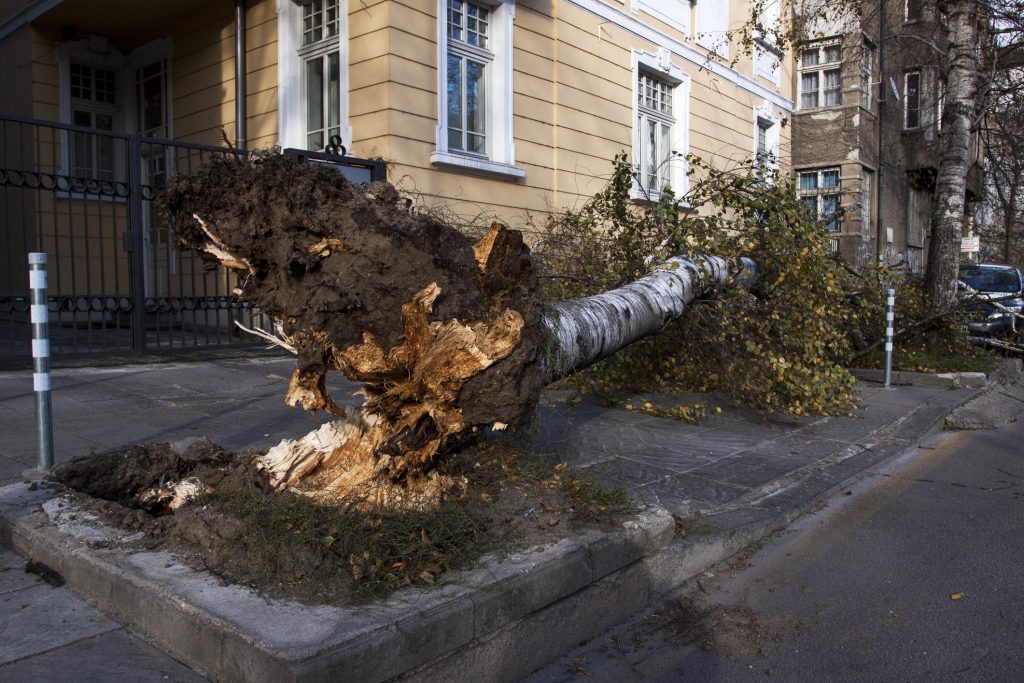 No matter what the weather throws at us, we here at Tree Service Lake Norman can help. If there has been a big storm, the signs of damage are obvious - fallen branches, and trees, debris and general mess. It can be hard to know where to start to remove the trees and shrubs which are beyond help, and to restore those which can be saved. That's where we come in.
If the trees in your yard or land have been damaged by high winds, rain or lightening, give us a call. We will make the area safe, clean and tidy - and make sure your trees are fighting fit again.
Assessing storm damage
Our first priority, when we visit your property, is to check the area is safe. To do this we will clear fallen trees and branches, to get access, and then assess the damage in the remaining trees and bushes. We will look to ensure the trees that are left are in good general health, and have not received critical damage to their crowns or structural limbs.
Our arborists can talk through the problems they see, and how we might restore health to damaged trees - and also give advice if they find that any remaining trees have been so badly damaged they will prose a safety risk to you or your family.
Repairing storm damaged trees
After making an initial survey, the team from Tree Service Lake Norman will make every effort to restore health to your remaining trees which have suffered storm damage. This might involve removing ripped and damaged branches, corrective pruning to re balance the trees which have been damaged, and using cabling to support damaged tree branches and make sure the area is safe.
If smaller trees have been partially uprooted we may be able to support and stake them to help them survive the damage. We find that trees which have received quick attention after a storm have a good chance of surviving.
Our storm cleanup service
If you have had trees and bushes damaged in a storm, give us a call. We find that trees which receive quick treatment have the best chances of survival, and we will do everything we can to come quickly to your property to assess your trees and make the area safe.
Once immediate steps have been taken to remove fallen trees and branches, we can then look at restorative and preventative work, to help partially damaged trees survive, and make sure every tree in your yard is in the best possible health to resist storm damage in future.
Preparing for storms
If you have had trees damaged in high winds, you'll want to make sure your yard has the best possible chance of handling the next big storm that comes our way. Talk to our team about what you can do to make sure the trees on your property are in the best possible health, and can resist whatever nature throws at them.
We may advise trees are trimmed or pruned, or there may be branches which have some damage or disease which can be removed to ensure the tree is left in the best possible health. As our service is tailored, our expert arborists can offer an individual assessment of your trees to help you understand what might help protect them in future.