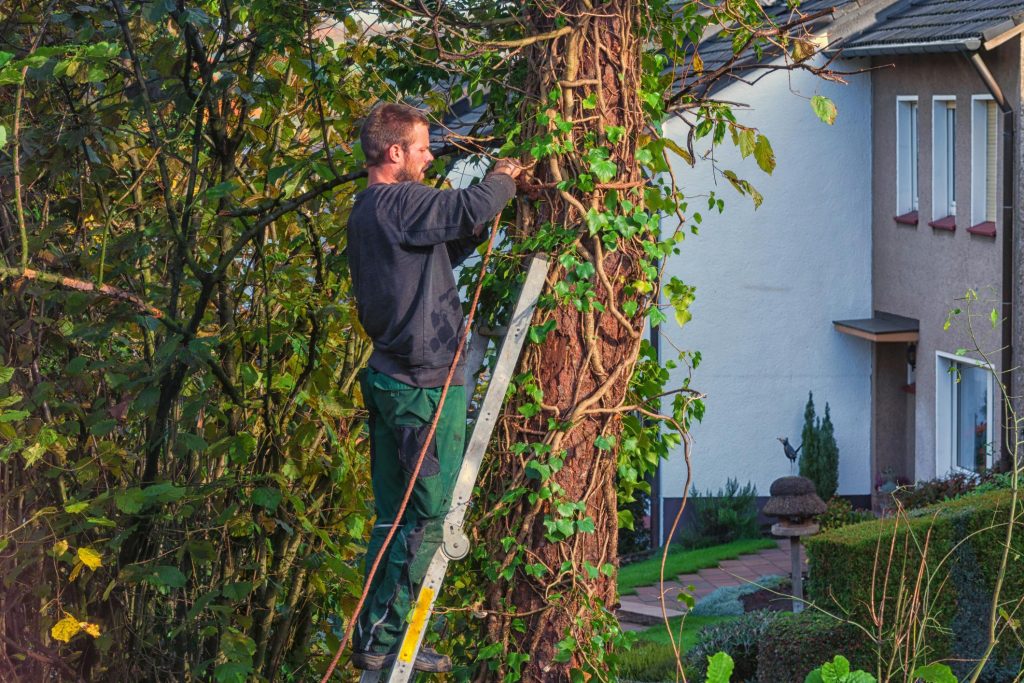 Trimming and pruning is essential both for the health of the trees, but also to make sure that any unhealthy or overgrown parts of the trees are removed.
The experts at Tree Service Lake Norman can help. If you have a tree which has grown so big it is touching your property, it should be trimmed. If you have trees which are too thick, they may need pruning. And if you have fruit trees which are suffering pests and disease, or failing to produce a good yield, it is almost certainly time to prune them. Get in touch today!
When do my trees need to be trimmed?
Trimming of trees is often needed for safety - for example, if trees are close to your home or business property, and have dead limbs, or damaged parts which could come down during winds and stormy weather. This is a separate process to regular pruning which should be done for the health of the trees, and to ensure they continue to bear fruit. However, trimming trees can also be good for their health, just like pruning. Our friends in Florida who have experience in this are the experts at Tree Trimming Port St Lucie.
You should also have your trees properly trimmed if they are growing close to electrical wires, or if they are so close to your home that the tree branches are touching your property.
Can I trim or prune my tree by myself?
If a tree is not too big, and pruning will be possible using regular garden equipment such as shears, a homeowner might be able to tackle pruning themselves. However, tree pruning is as much an art as a science.
To do it well, you'll need good understanding of the flaws in a tree, to prune to eliminate unhealthy parts and leave space so that the healthiest branches can grow better. This is why we recommend getting expert help with pruning, rather than doing it alone. Proper pruning is important to help your trees stand up to harsh weather, and avoid pests and disease so they continue growing well.
How often should trees be pruned?
Experts advise that trees should be properly pruned at least every 3 years, although in some cases, such as when you have fruit bearing trees, more frequent pruning is advisable.
Call an expert from Tree Service Lake Norman to have your trees pruned if you notice your trees have dead or damaged branches, or if the growth of your tree has slowed. In fruit producing trees, a lower yield of fruit, or greater problems with pests and disease are likely to mean that your trees need to be pruned to improve productivity and health.
Our service
At Tree Service Lake Normans we are experienced in trimming, pruning and care for trees and shrubs of all kinds and sizes, including fruit trees and specialist tree types. We do not advise undertaking tree trimming alone - expert equipment and understanding is needed, to avoid any unnecessary accidents.
Pruning can be done often by a homeowner, but calling in professional help will ensure that the trees are properly looked after, and get the best possible care. If you have fruit trees, this is especially important. Call us to see how we can help with trimming and pruning your trees.