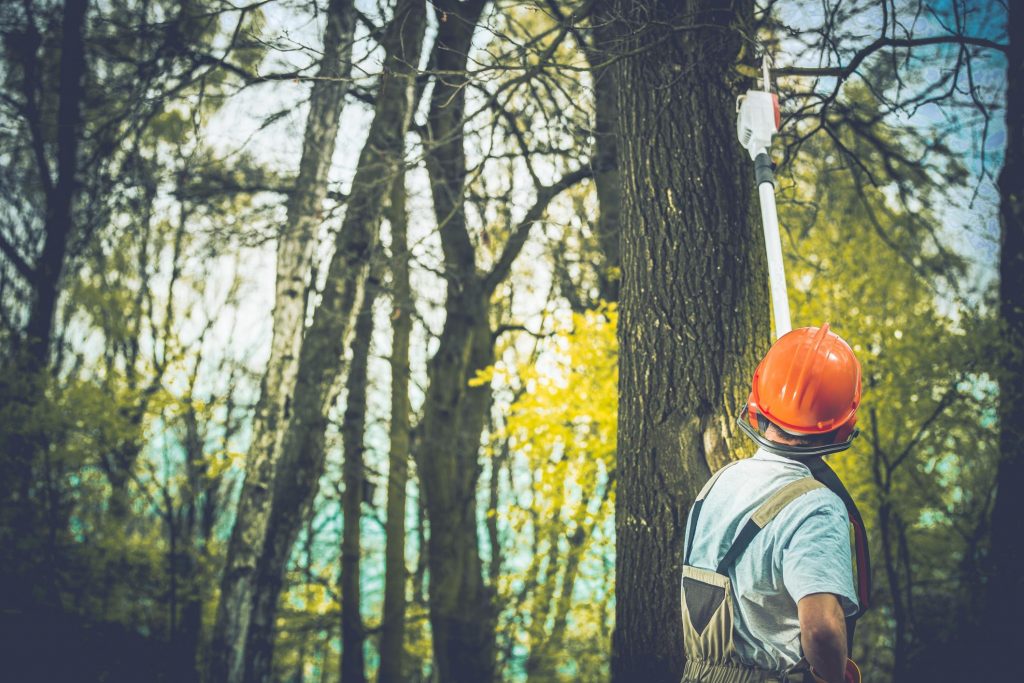 Leaving a dangerous tree in your yard is not sensible, as there is always the danger of large branches - or even the tree itself - coming down during high winds or storms, which can damage property and cause injury. However, we also know that deciding when a tree should be removed is hard to do without years of experience. And the last thing you want to do is to remove a healthy tree from your yard by accident.
We can help with a full check of your trees, and we will only remove the tree if it is truly beyond help, and poses a danger. Call Tree Service Lake Norman for help today.
How do I know if my tree should be removed?
There are some tell tale signs that your tree needs to be removed - if there are cracks or holes in the trunk or large branches, fungi growing at the base of the tree, or dead branches in the crown of the tree, it is worth calling in an expert to assess the tree.
If you see chipped or peeling bark, or other changes to the tree, or around the base and roots, it is also worth getting help from a member of the team here at Tree Service Lake Norman to check the tree is still healthy and safe.
Can I remove my own tree?
The short answer is no. Do not try to remove a tree from your own land, or take out branches which have been damaged in the crown of the tree. This is dangerous for you, your property, and others around you. Tree removal is done by experienced and qualified experts for a reason.
There are inherent risks, which are made worse without expertise and professional equipment. It is not worth the risk - and we think that you'll find the price of tree removal to be reasonable too. Don't attempt to remove that dead tree yourself, give us a call so we can help you.
Costs of removing a dead tree
All tree removals are done on a case by case basis - which means that there is no set price for the service. Instead, a member of our team will come to your property to assess the tree which needs to be removed, and come up with a free no obligation quote for you to consider. The quote will be determined by a number of factors.
The location of the tree is important - trees close to properties or power lines, for example, can be more difficult to remove and may mean we have to bring in specialist equipment to protect the buildings around the tree as we fell it. The size of the tree also matters - and of course the numbers of team members required to finish the job.
Our tree removal service
We are proud to offer a great level of service to all customers - if you need any help or have any questions related to tree removal, just get in touch.
Our whole team of experienced and qualified arborists are passionate about our work - and there is no tree-related question too small, or too simple. That's why people have told us that our team at Tree Service Lake Norman are among the best in the business, if you need tree removal here in Huntersville, NC. We also offer a full range of other arborist services, and can help if your tree is not beyond help, but branches have come down due to age or disease.
This information is shared by our friends at Tree Removal Denver.